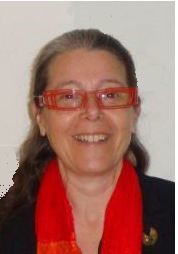 Dr Claudia Gluschankof is Senior Lecturer at Levinsky College of Education, Tel-Aviv, where besides her teaching at pregraduate and graduate level at the Early Childhood Department and Music Department, she served researcher at the R & D Authority and as Coordinator of Studies at the School of Music (2002-2008). She  holds a PhD from the Hebrew University of Jerusalem, an MA in Music Education from the University of London – Institute of Education, an Orff certificate (Orff Institute, Salzburg) and a Kodály certificate (Kodály Institute, Kecskemét).
In addition to her teaching activity at kindergarten level and teacher pre-service and in-service training she served as member of and as head researcher for the Music Curriculum Committee of Israel. As the academic advisor at Beit Almusica Conservatory (Shfr-Amr, Israel), she is member of the team that develops new materials for Arab speaking young children and preschool teachers. She served at the ISME -ECME commission (2006-2012, chairing 2008-2010). Her research interests focus on the musical expressions of young children, particularly on the self-initiated play of young children in various cultural contexts, especially among Hebrew and Arab speakers, as well as the identity of early childhood educators and music teachers, and issues of interculturality in the training of music teachers.
Dr. Claudia Gluschankof has presented at many international conferences such as the International Society for Music Education, Eunet Music Education and Research with Young Children, International Conference on Music Perception and Cogntion, and presented keynotes in Malmö, Granada, Nicosia. Her research has been published in various peer review journals  such Arts Education Policy Review, Contemporary Issues in Early ChildhoodPolicy, Music Education Research, General Music Today and edited books. She has co-edited specials issues of journals (Early Child  Development and Care; MinAd). She serves in the editorial boards of various scientific journals such as MinAd, International Journal of Music Education, and Revista Internacional de Educación Musical.