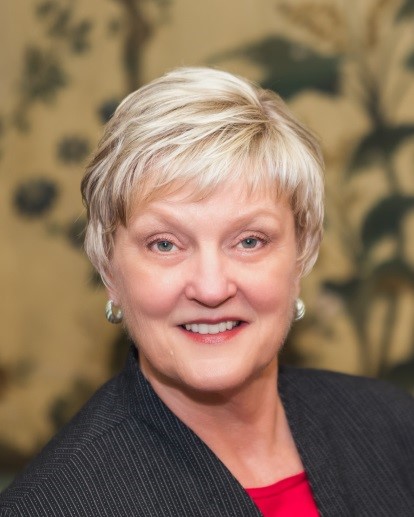 Donna Brink Fox is Senior Associate Dean of Academic and Student Affairs at the Eastman School of Music, University of Rochester, in Rochester, New York, USA.  Dr. Fox has held a faculty appointment in Music Education since 1984 and was named Eisenhart Professor of Music Education in 1998, the first endowed professor to be named at the Eastman School.  She earned a PhD in Music Education from The Ohio State University (1982); MM from Ohio University (1975); and the BA in music from Calvin College (1972).   Additional study includes Harvard's Management Development Program (1996) and a semester as Provost's Bridging Fellow in the Simon School of Business at the University of Rochester (2006).  Previous collegiate teaching occurred at Illinois State University (1980-1984) and Ohio University (1975-1976).
As Senior Associate Dean of Academic and Student Affairs, Dr. Fox is responsible for faculty affairs, including promotion and tenure reviews, annual activity reports, and hiring of part-time faculty.  She supervises the student program areas of Student Life, Academic Affairs, and Residential Life, along with the Eastman Writing Center, Eastman Community Music School, and Summer Session; and chairs the Undergraduate Curriculum Committee and the Professional Development Committee.  Dr. Fox also directs the Certificate in Community/Collegiate Music Teaching.
During her career at Eastman, Dr. Fox has taught undergraduate and graduate classes in music education, served as academic advisor for undergraduates and doctoral students in music education, and advised research projects for graduate students in music education, including 26 dissertations.  In 1992 she founded and continues to direct the summer Orff Schulwerk Teacher Education course at Eastman.  At the request of the Dean on her arrival at Eastman, Dr. Fox designed an early music childhood music program for the Eastman Community Music School, and she remains the director of this program, now in its 31st program year.
Donna Brink Fox is widely known as an authority in the field of early childhood music education.  Based on her practice and research in this field, she has given presentations and clinics around the world, including Hungary, Austria, Denmark, Spain, China, and Canada.  She has been appointed visiting faculty at Sydney Conservatorium in Australia and the Shenyang Conservatory in China, and was appointed in 2015 as a Global Academic Advisor for the Cyprus Centre of Research and Study in Music Education.  Former students are teaching in Australia, Brazil, China, Taiwan, Malaysia, and Cyprus, as well as throughout the United States.
Dr. Fox has written articles for a variety of music education publications, including the Music Educators Journal, Journal of Research in Music Education, and the Orff Echo.  She co-authored a three-volume curriculum for teaching music in early childhood classrooms, Classroom Music for Little Mozarts, published by Alfred, which received a parents' Choice Award for the first volume of this series.  She has been the recipient of grants from the Music Educators National Conference (now known as National Association for Music Education or NAfME,) the Paul Foundation, the American Orff-Schulwerk Association, Texaco Foundation, and the New York Council on the Arts, for research and program models related to early childhood music education and to music teacher education.
A founding member of the Early Childhood Special Research Interest Group (SRIG) of the National Association for Music Education in 1979, Dr. Fox served several years as Chair of this SRIG, and from 2006 to 2012 was Eastern Division representative to the Music Education Research Council, the executive committee of the Society for Research in Music Education of NAfME.  She has served on the Research Committee of the New York State School Music Association, the Advisory Board of the Early Childhood Music and Movement Association, and the Development Committee of the American Orff-Schulwerk Association.  She has been on the editorial committee of the e-journal for the Music Teachers National Association (MTNA) and on the editorial board of Psychomusicology (serving several years as manuscript editor), and is currently on the board of New Directions in Music Education, an e-journal published by Michigan State University.
Dr. Fox received Eastman's Eisenhart Distinguished Teaching Award in 1996.  Her Rochester community honors include the Richard Snook Memorial Award from the Monroe County School Music Association (2004) and the Outstanding Music Educator Award from the Rochester Philharmonic Orchestra (2007).  She has received outstanding alumni awards from the School of Music and the College of Fine Arts at Ohio University, and in 2010 received the Distinguished Alumni Award from The Ohio State University.  She is a member of the music honor society Pi Kappa Lambda, and was named 2015 Musician of the Year by the local alumni chapter of Mu Phi Epsilon, a music fraternity.
For nine years, Dr. Fox chaired the Music Education Departments and she was director of the Summer Session from 1998 to 2000.  A member of the Faculty Senate at the University of Rochester, she served a term as Chair of the Faculty Senate Executive Committee and was a member of the Faculty Governance Committee.  From 2012 to 2014, she was appointed by the Provost to be co-chair of the University's Middle States reaccreditation process, and she is currently a member of the President's Commission on Race and Diversity.  In February of 2016, Dr. Fox received a Lifetime Achievement Award from the Susan B. Anthony Center of the University of Rochester, honoring her contributions to the music education profession, the Eastman School of Music, and the University of Rochester.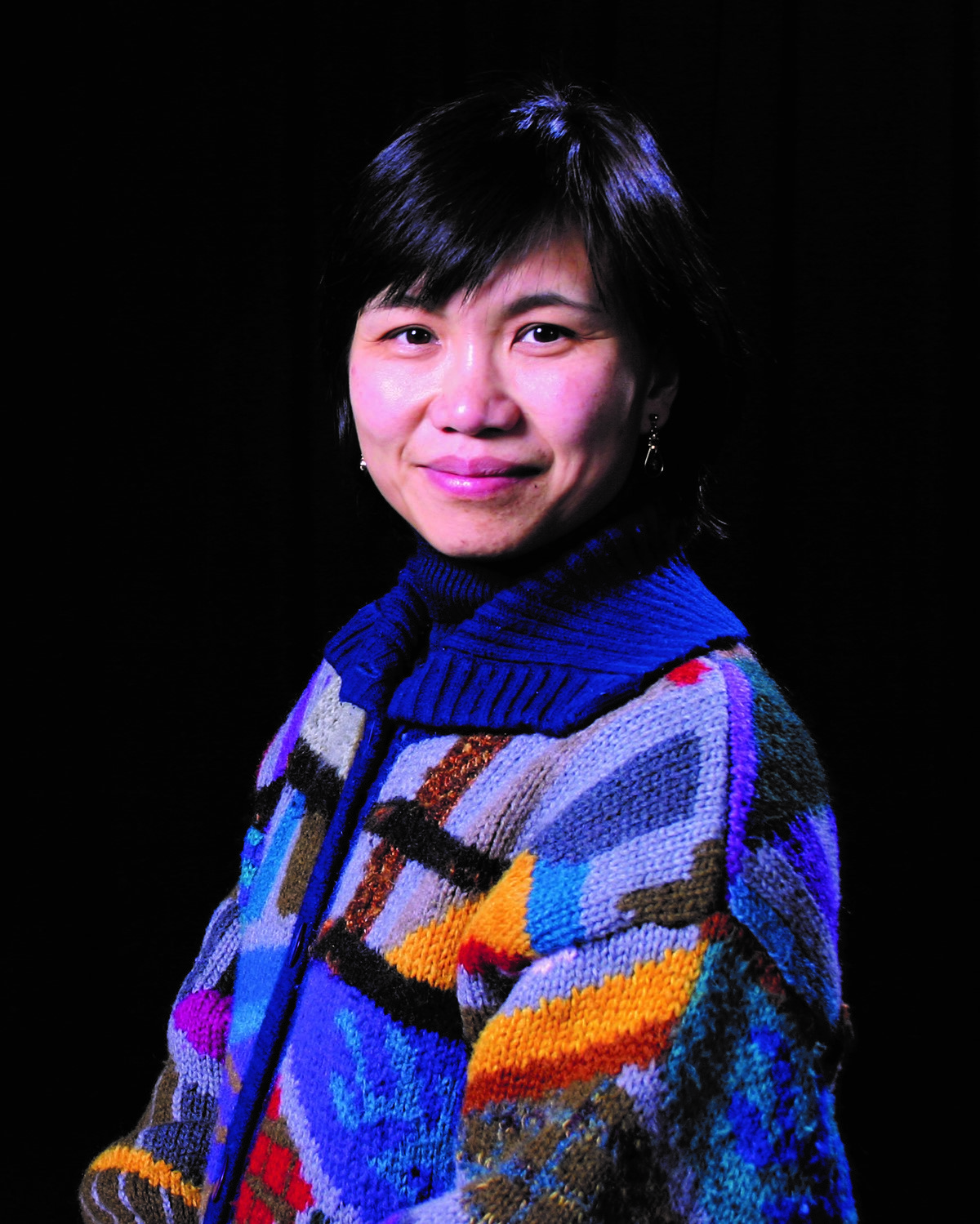 Lily Chen-Hafteck is currently Professor of Music Education and Chair of the Faculty of the UCLA Herb Alpert School of Music, University of California, Los Angeles, USA. Originally from Hong Kong, she holds Ph.D. in music education from the University of Reading, U.K. and received postdoctoral research fellowship at the University of Pretoria, South Africa and University of Surrey Roehampton, U.K. She has numerous publications, including Oxford Handbook of Music Education and Oxford Handbook of Children's Musical Cultures. She has held leadership positions of International Society for Music Education (ISME) as member of its Board of Directors, chair of its Young Professionals Focus Group and Early Childhood Commission; National Association for Music Education (NAfME) as its Eastern Division Representative of the Early Childhood Special Research Interest Group; California Music Educators Association (CMEA) as its World Music Representative. She is the founder and director of the Educating the Creative Mind project, funded by National Endowment for the Arts; and a co-investigator and team leader of Advancing Interdisciplinary Research in Singing (AIRS) project, funded by the Social Sciences and Humanities Research Council (SSHRC) of Canada. In 2016, she became a Fulbright Research Scholar and conducted research in Hong Kong.