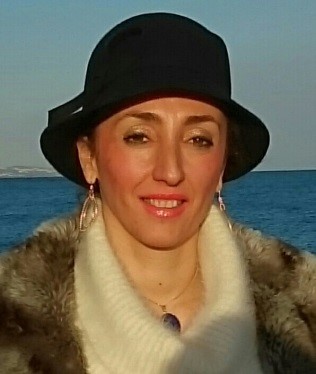 Dr Avra Pieridou Skoutella (Forum Curator): Music educator with early childhood music education specialization, anthropologist of musical childhoods, academic researcher in qualitative research and ethnography, writer, presenter, audience development expert, musical entrepreneur and EU qualified trainer for professional qualifications and lifelong learning.
Avra is the Founder and President of the Cyprus Centre for the Research and Study of Music (C.C.R.S.M.) and the Cyprus Music Leadership Institute (www.ccrsm.org.cy). She designed Early Childhood Music Education in the Mediterranean Erasmus+ Strategic Partnership (2014-2016) which was coordinated by C.C.R.S.M. She is scientific partner in the Shared Training Activities for Music Professionals Erasmus+ Strategic Partnership (2016-2018) http://www.emc-imc.org/projects/stamp/ which is coordinated by the European Music Council. In September 2014 she was appointed to serve a six-year term as a member of the Editorial Committee of the International Journal of Music Education: Research (ISME). Dr Pieridou Skoutella is the author of Small Musical Worlds in the Mediterranean; Ethnicity, Globalization and Greek Cypriot Children's Musical Identities, London: (Ashgate book 2015) Routledge Press (2nd edition 2016). She is the editor and co-author of the four-language Early Childhood Music education on-line manual (2016) published by CCRSM and funded by Erasmus+ http://www.ecmeinmediterranean.com/index.php/en/. She authored and co-produced the multidimensional pioneering publication Cypriot Traditional Songs for Children; through Music Education Practices (2008) http://www.ccrsm.org.cy/activities/id/15 which has been accredited and included in the public music education system of Cyprus.
She has been Post-Doctoral Research Scholar at UCL-IoE University of London. She was awarded the PhD in Music Education from the same institution under the supervision of Dr Lucy Green (2006). Dr Avra Pieridou Skoutella graduated from the Pedagogical Academy of Cyprus as an Elementary School Teacher (1993) with distinction. With a full CASP-Fulbright Scholarship she continued her studies at the Eastman School of Music, University of Rochester graduating with a Bachelor's Degree in Music (1997) in general music education concentration and classical guitar. With additional US governmental scholarships she studied at the School of International Training in Vermont and with the Multi-Track Diplomacy Group in Boston topics on multicultural communication and confidence building, negotiation and conflict resolution techniques. She went on to study the Zóltan Kódaly approach at the Zóltan Kódaly Pedagogical Institute in Hungary. She attended graduate studies in early childhood music education with Dr Donna Brink Fox at the Eastman School of Music. Dr Pieridou-Skoutella also holds an MA Degree in Music Education from Reading University (1998).
She has rich music teaching experience in all levels of music education while she developed audience development projects and performances with a number of performers and stakeholders in European art music and world musical traditions. During the two seasons 2008-2009 & 2009-2010 Avra was the developer, music educator and presenter of the Cyprus Symphony Orchestra education programmes for children aged 4-7 years old. Avra was also the co-developer of the Bachelors of Music Programme of Arte Music Academy, the first institution of tertiary music studies in Cyprus, where she lectured in music education, Cypriot musical tradition, multiculturalism in music education, ethnomusicology and music leadership (2002-2008).
Dr Avra Pieridou Skoutella has presented research papers in local, regional and international conferences and she has published research articles and book chapters in peer-reviewed journals and edited books. She has given workshops on early childhood music education, music learning and teaching evaluation and interculturality in Spain (Madrid, Granada), Italy (Rome), Greece (Athens, Corfu), (Sidney, Brisbane) Australia and Cyprus. She was invited presenter and keynote speaker at the Calouste Gulbenkian Foundation in Portugal, at the Arab Music Academy International Music Education Convention in Lebanon (the Arab League) and the University of Crete at Iraklion. Next September she is a keynote speaker at the Modus-Modi-Modality International Musicological Conference for the Balkans and Mediterranean region of the IMS International Musicological Society in Nicosia.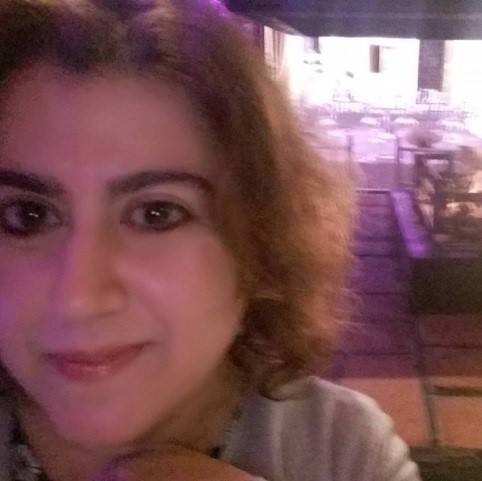 Dr Georgia Petroudi is Assistant Professor of Musicology at the European University of Cyprus and appointed Chair of the Department of Arts (2016-). She holds a doctorate degree in Historical Musicology from the University of Sheffield.  She began her studies at Wittenberg University, United States, and earned a Bachelor in Music in Piano and Oboe Performance.  During her studies in the States, she gave several recitals and participated as a finalist and earned prizes at international piano competitions.  At 2007 she was appointed Lecturer at the Department of Arts, European University Cyprus.  She served as the co-coordinator of the music program, and from 2010-2014 she served as Chair of the Department. Her research interests include investigating the process of revisions and alternations in compositions, issues that relate to the revising process such as creativity and politics, Cypriot composers and Mediterranean Music, musicology and childhood. Georgia has presented her work in international conferences and published relevant papers in journals.